Sign-up for discounts, gifts, news and tips!
The key benefits
Revolutionary new product for permanent hair removal
Works like laser hair removal - gives permanent results
Easy to use wipe-on-wipe-off cream - no nasty odour
93% of users report permanent results after 30 days
Destroys tough, androgen-driven male hair growth
What is Hairfree?
Hairfree is a new hair removal concept from Japan that replicates the effects of laser hair removal – in a tube!
It's a simple wipe-on-wipe-off cream that you apply once a week to the hair on your skin. Use Hairfree every week for 4 – 6 weeks to stop hair growth.
Instead of damaging the hair root, like laser hair removal, Hairfree gradually shrinks the root so it shrivels up and stops growing. The process is similar to the onset of male pattern baldness and leads to permanent results.
How does it work?
Hairfree dissolves hair and destroys the hair follicle. Active ingredient GSF2:0 is absorbed into the hair follicle and reacts with the matrix bulb of the hair root – the place where hair growth starts.
This kills the hair root and stops the follicle from producing further hair. It starves each hair root of the vital nutrients necessary for hair growth.
How to use
Three easy steps and a few minutes is all it takes to achieve long-term hair loss. Hairfree is a simple wipe-on-wipe-off cream which is kind to the skin.
Apply the cream every 7 days to visible hair growth of 2 – 5 mm for 30 days or more. Use more often if you have thick, dense hair. Hairfree dissolves surface hair and attacks the hair root.
Every time you use Hairfree hair becomes thinner and softer until hair growth slows down and stops completely. The results are spectacular – totally smooth hairless skin – guaranteed.
WARNING: The effects of Hairfree cannot be reversed. Special care should be taken when using the product. Do not bring the cream into contact with your head hair or eyebrows. Do not apply to hair you wish to retain. If this happens wash off immediately. If left in contact with hair for 4 – 5 minutes, hair will dissolve and may partially stop growing.
Before & After gallery
At Hairfree we are proud to have helped thousands of customers solve their unwanted hair problems. We regularly receive before and after photos from satisfied customers. Here is a small selection.
I tried your product and WOW. It does exactly what you say! In one treatment on my chest what I have wanted to do for a long time. I love your products and wish I could buy every one. I have sent the photos as attachment.
Ken, Palmyra, NJ, USA
I have been using your product for 2 weeks and I got fantastic results. You can share these photos with anyone as proof.
Josh D, WV, USA
I'm incredibly pleased with this product!!! I have two facial before and after photos to send you and I'll now order the three tube pack.
Pavan, Kashmir, India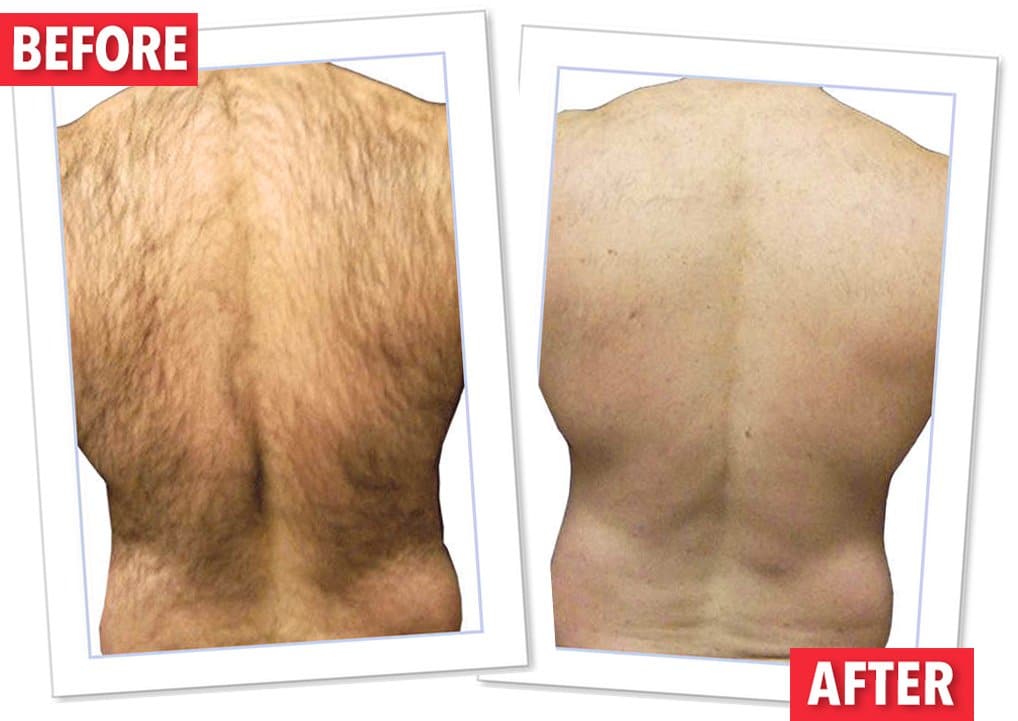 My back had a lot of hair, after using your product the hair is now much less . . . thank u, below are my photos.
Maki, Dubai, UAE
The results have been absolutely stunning. When I started this treatment I had little hope of success. I thought the promises on your website were too good to be true. Was I wrong!! One year later all of my body hair has dissapeared for 98% at least. I cannot thank you enough for Hairfree.
Henri, Brussels, Belgium
If Hairfree had not been recommended to me I would still be shaving my armpits every week which I hated doing. Also I am no longer having to remove the hair from my arms and cheeks every week and I have noticed a big reduction in the last few weeks since I started using it.
Morgan, Albuquerque, NM, USA
Before I found Hairfree I tried laser and the results were horrible. The follicles were not killed and regrew within a few months. Your product works much better. It took longer than you said and I used a lot of cream but my arms were instantly smooth and each time I used it I could see fewer hairs growing back. A big thank you.
Diana, Villa Park, CA, USA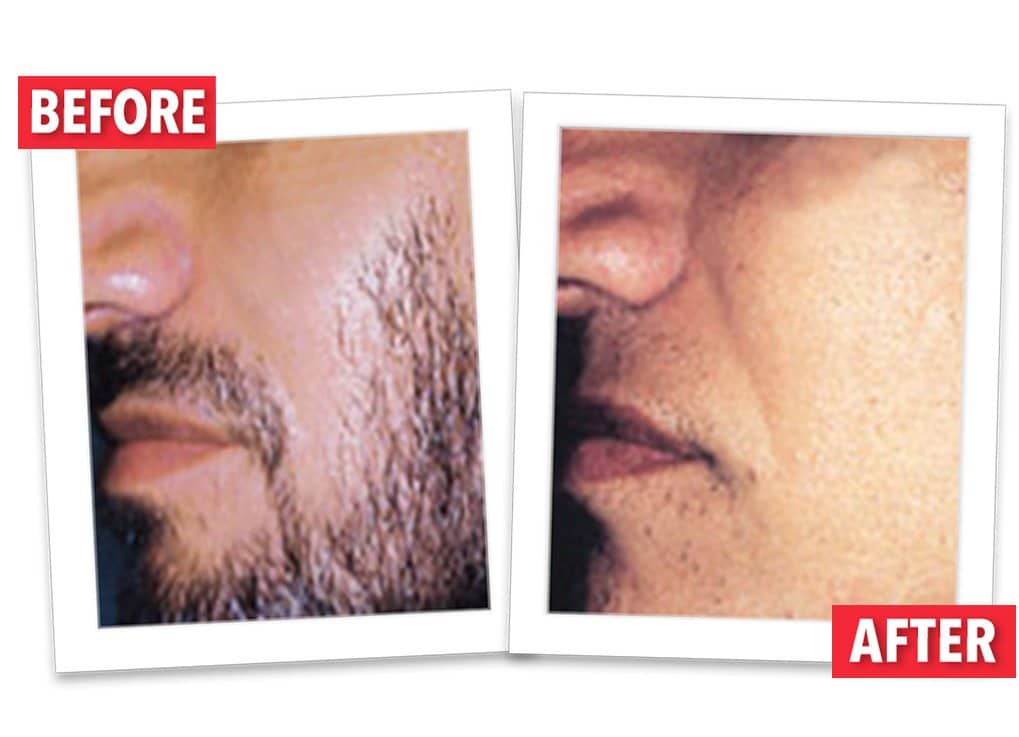 I rarely review products but this one works just as it says on the box. I'm incredibly pleased!!! have two facial before and after photos to send you and I'll now order the three tube beard pack. Thank you for a great product that actually works.
Patrick, Chicago, IL, USA
I have used Hairfree on my armpits as I am prone to razor rashes. Hair growth is significantly slowed down and is much finer so I can truly say I am happy with the results. Currently I've run out of the tubes. I would like to place a new order for three more tubes.
Eleanor, Victor, TX, USA
I would definitely recommend this product. I have been using Male Body Hair Remover on my chest weekly for six weeks and I would like to tell you how pleased I am with results. So far hair growth has stopped and there is no sign of it returning. Thank you!
Daniel, New York, USA
I have had great results using this product! I tried the Beard Remover for the first time recently having been disappointed with laser treatment in the past. I found my beard noticeably reduced within a week with no sensitivity. Very easy to use also. Will definitely keep this up and buy again.
Harman, Carroll, OH, USA
Loved this product! Easy to use and noticed a big difference the first time I used it. My hairy back has been a continual embarrassment but your product has done the trick. Would definitely recommend and repurchase! Delighted with them!
Richard, Ontario, Canada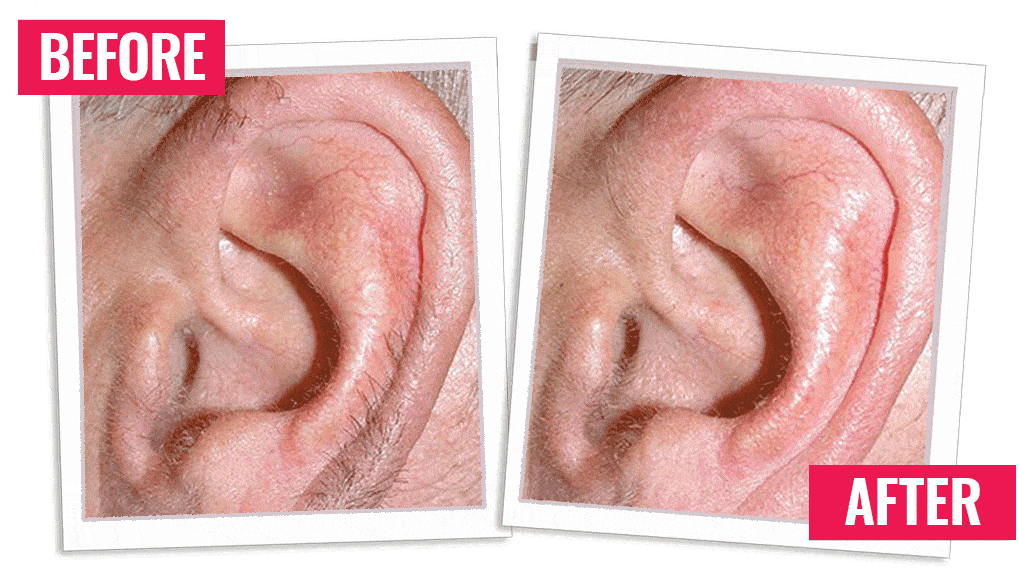 I have never found any product that has got rid of ear hair as well as this one. It seems to grow faster than my beard. it's easy use , much easier than wax or strips. Your product has done a great job. Thank you.
George Miller, Bronx, NY
This product is amazing! I apply it every two days not every 4 – 5 days as I have thick facial hair and then apply the gel immediately after. It really helps moisturise my skin and stay smooth all day long.  It's keeping the hair at bay so far so I'm really happy.
W. Overstreet, East Greenwich, RI
Take-away points to consider
Solve your hair removal problems using this new scientific method
Hairfree works like laser hair removal to kill the root and prevent hair growth
Achieve totally Hairfree skin with weekly use over 30 days
Hairfree is easy to use wipe-on, wipe-off cream with neutral odour
Obtain the same results as laser hairremoval for a fraction of the cost
Hairfree works for all types of hair from blond to black and even grey hair
If you don't try Hairfree you will be living with unwanted hair forever!
Stop wasting your money on outdated hair removal methods - use Hairfree
Never try Hairfree and you will never know how ultra-smooth skin feels!
Don't buy another hair remover until you have tried amazing Hairfree!